Case Study: US Bottler launches centralized parts library with Asset Information Center (AIC)
Like many asset-intensive organizations, the largest US Bottler was hampered by siloed asset information and closed systems.  Their Planners and Maintenance Technicians juggled parts information from various sources (parts books, SAP, a Document Management System, and physical tags on assets) in order to correctly identify the parts and documents required for Maintenance activities.
The laborious process of maintaining this information became too much.  Finding parts became a time consuming and expensive task, which slowed down maintenance and production.  Often times, technicians found the part they needed in a warehouse, but couldn't find it in SAP, so they gave it a new Material ID for each Work Order, creating duplicates in the CMMS.  As US Bottler's Material Master became more and more of a spaghetti mess, so did its processes: planners became dependent on Post-it Notes and other workarounds to find parts in SAP and there was a 3-year backlog on updating their physical tags on assets and assemblies.
By partnering with Metanoia, US Bottler now compiles all their asset information into one centralized interface with Asset Information Center (AIC).  Metanoia's services team extracted data from US Bottler's parts books (diagrams & parts lists) and linked parts to their Material Master in SAP.  Users can access this information (as well as maintenance notes, documents from a DMS, P&IDs and more) on a Phone, Tablet, or PC to easily find and manage parts information and push to Work Orders in SAP (or any other ERP).  After implementation, US Bottler was able to dismantle their program of maintaining physical tags on assets because AIC's Smart Reports show them which assets and assemblies are linked to the specific parts used in Work Orders.
"AIC is the single most impactful technology we've implemented in years" – Senior Director of Engineering, US Bottler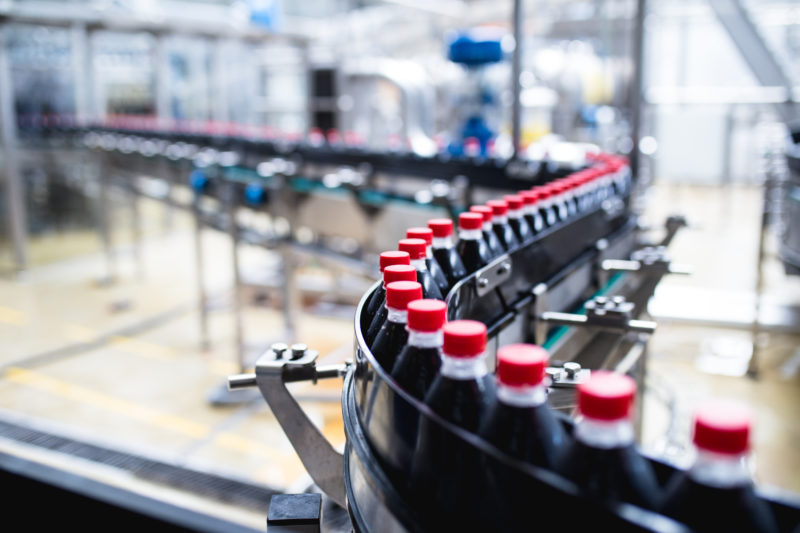 The Problem: Decentralized systems and asset information
The monolithic ERP systems that businesses employ to manage their resources are able to track nearly all business functions at a high level. Due to this, several problems typically arise for Maintenance, Reliability, Operations and Parts professionals:
ERPs lack functionality that world-class businesses need for MROs and related activities.
While ERPs typically store a record for all the parts they need, they offer limited functionality in terms of managing and analyzing information for these parts records. It is difficult or impossible to do the following:
Find parts required for maintenance tasks
Update changing parts information with Super-sessions
View which Assets and Components use individual parts
See stock on hand and warehousing information
Add and view maintenance notes relating to parts
ERPs are difficult to integrate with other systems.
Due to the lack of functionality for ERPs, most asset-intensive businesses integrate them with other systems to create world-class maintenance processes. Some of these systems include:
Scheduling
Reliability analytics
Document management systems
Adding information from Equipment Manufacturer into ERP is tedious and error-prone
Without properly aligning the Part Code from an ERP with its OEM Part Number, businesses will not be able to track super-sessions and other Equipment Manufacturer information.  They often forego this exercise because it is a massive drain on resources and prone to error.
The Solution: AIC powers a centralized library of parts information
US Bottler imported their Material Master into Asset Information Center, and Metanoia's service team aligned each stocked part's OEM Code with its Material Master Number.  Users can now quickly and accurately identify parts, using a variety of methods, and push or pull the information they need into and from SAP.
Rich features for searching and managing parts information
AIC was architected with the sole purpose of providing easy and effective tools to find and manage parts information.  Users regularly save hundreds of man-hours with AIC, as they breeze through processes which previously labored them.
Solr search to find parts, assemblies or assets with any 2 characters
Within ONE screen, users can visually identify parts, check stock on hand, access maintenance notes and add parts to Work Orders
Link functional locations to PNIDs or Process Flow Charts to easily find the right parts book
Online/Offline access on a Phone, Tablet or PC, for both Cloud and On-Premise installations
Smart Reports such as "Unique Parts", "Stocked Items", "Work Order Submits", and "Table of Contents"
A centralized interface built with easy integrations
Access all of your asset and parts information, regardless of source, on a centralized interface.  AIC was made with integrations in mind.  The browser-based system is built with a cutting edge open-API architecture to seamlessly push and pull information from various sources.
Integrate with your ERP/CMMS to keep consistent and accurate parts information
Import your Active Directory list for Single Sign-on and easy user management
Link documents from a DMS to individual parts, assemblies or assets
Import OEM information (if supplied in the correct format) for auto-updates of asset information
Improve your parts data with Metanoia services
Metanoia is the world's leading provider of Content Conversion Services for Interactive Parts Catalogs (IPC).  With over 20+ years focused on our niche, we've built over a million pages of IPCs with unrivaled accuracy and speed.
Build Interactive Parts Catalogs from static parts diagrams
Create foundational BOMs by aligning OEM information with Material Master
Manage super-sessions and changing OEM information