Case Study: OEM launches interactive parts viewer for Dealers
Why do OEMs need to modernize the experience of identifying and purchasing parts?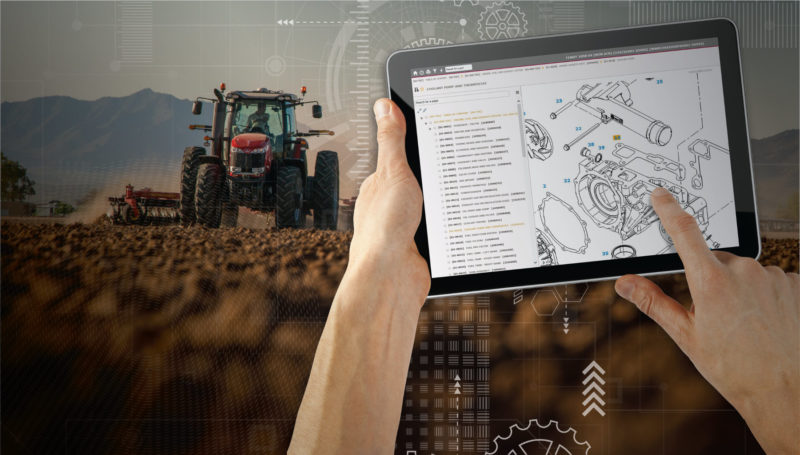 Original Equipment Manufacturers (OEMs) often make a majority of their revenue from parts sales, rather than selling the assets themselves.  Due to this, highly competitive industries emerge throughout various equipment types for aftermarket part sales.  This competition forces OEMs to remain competitive in prices, which cuts into their margins, and also with customer service and experience.  If customers find the parts-buying process cumbersome, they will look for alternative providers who have invested millions into streamlining the process of identifying parts, adding to a shopping cart, and purchasing them online.
Customers in today's digital world require a streamlined process to identify and select parts within the shopping flow.  If customers are required to call in, send print packets, or navigate through several screens/systems to check out, they will abandon the process over 50% of the time and seek alternatives.  This becomes difficult for OEMs, as their asset documentation (parts diagrams), website, and ERP systems are all in siloes; unable to communicate and work seamlessly with one another.  Customer experience and sales inherently take a hit because users cannot identify parts and service instructions for repairs.
For these reasons, the OEM deployed Asset Information Center (AIC) to its 10,000+ dealership network.  These interactive parts catalogs empower users with a fast and precise method of identifying parts, adding to a shopping cart, and checking out within the same shopping flow.  AIC integrates information from their ERP, Dealership Management System (DMS), Content Management System (CMS), parts diagrams, and asset documentation (Parts Books, Workshop Service Manuals, Operator Manuals, Instruction Sheets and Service Bulletins) onto any interface for optimal ease of use.
Benefits of AIC for OEMs include:
Boost to Aftermarket part sales
Reduction in shopping cart abandonment
Decreased errors in purchased parts
Reduction of costs, due to self-service of customers
Improved customer loyalty
Ability to leverage existing systems, no rip-and-replace required
The OEM by the numbers:
2nd Largest manufacturer of farming equipment globally
120,000+ Daily active users upon full rollout
Integration to 10,000+ Dealerships
15 Languages
26 Brands
60+ Countries
2,000,000 Parts in AIC
1,600,000 Pages
Features and Benefits Overview
Dealership Management System and ERP Integration
Enable clients to access segmented asset and parts information, regardless of source, within your Dealership Management System.  AIC was made with integrations in mind.  Its cutting edge open-API architecture seamlessly calls information from various sources and can display within any application: DMS, Website, Stand-alone, etc.
Within ONE screen, users can visually identify parts, check stock on hand, access notes and documents, and add parts to the shopping cart
Integrate with your ERP and DMS to keep consistent and accurate parts information
Import your Active Directory list for Single Sign-on and easy user management
Link OEM Parts Books, Workshop Service Manuals, Operator Manuals, Instruction Sheets and Service Bulletins and other documents from a Document Management System (or stored in AIC) to specific parts, assemblies or assets
Identify and select parts
AIC was architected with the sole purpose of providing easy and effective tools to find and manage parts information.  Users quickly find parts by themselves with AIC, as they breeze through processes which previously labored the business and consumer.
AIC requires no database – Index over 2 million records in under an hour
Advanced Solr search to find parts, assemblies or assets with any 3 or more characters
Pick Lists allow users to configure pre-determined lists of parts for Standard Jobs Standard Tasks
Link functional locations to PNIDs or Process Flow Charts to easily find the right parts book and components
Interactive Parts Catalog (IPC) creation services and tools
Metanoia offers services to build IPCs, as well as publishing tools and converters to easily build them from CAD Drawings, PDFs, Microfiche, 3D drawings, Pictures and more.
20+ Years of experience
3,000,000+ Pages of IPCs built
World-class publishing tools within AIC to create and edit books
Mobility and Offline
AIC offers users unparalleled mobility, with the ability to access parts and documents, both online and offline, from a Phone, Tablet, or PC.
Native iOS, Windows, and Android applications
Users can download books and service manuals to identify, select or replace parts offline
Robust Supersessions tracking
Create your own legends, or leverage AIC's standard supersessions, to visually demonstrate changes in parts information.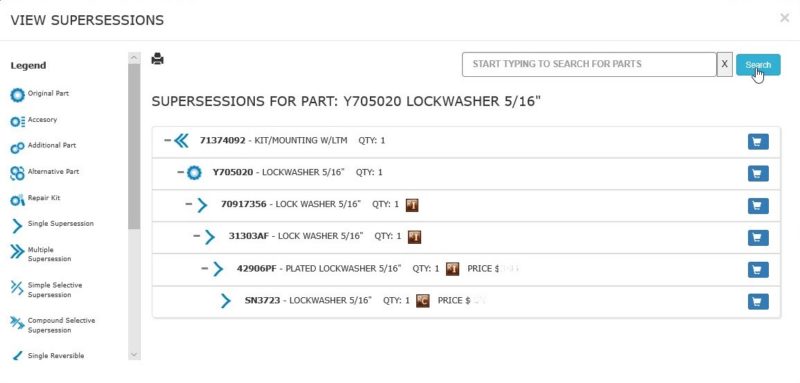 Accessories Search
Tag accessories to assets, parts, and components for easy upsell opportunities.