Case Study: GoldCorp streamlines maintenance with AIC
"AIC gives our technicians a graphical environment to find parts information and optimize our Work Order process by 80% time savings.  We've also found a drastic improvement in our Material Master's data accuracy, more detailed information for reliability and a 10% reduction in MRO spares."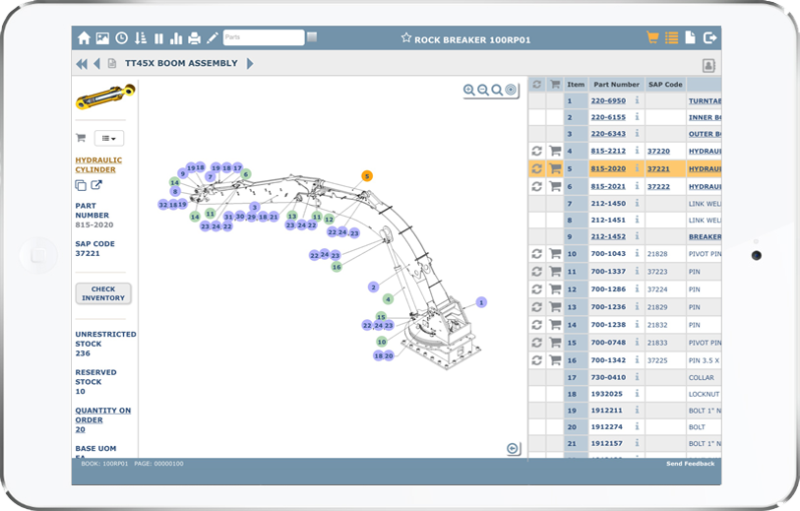 For asset-intensive organizations, maintenance programs are among the most critical aspect of their operation.  Not only do technicians repair broken machines, but they also employ teams of planners to streamline the process and proactively keep production churning.  Through our 20 years of work with maintenance teams, our clients have saved millions of dollars by improving their mean-time-to-repair and optimizing the Work Order process with our flagship product, AIC.
In this article, you will read how the mining company, GoldCorp, made AIC a corporate standard used in conjunction with SAP.  The result has been drastically reducing the downtime of their equipment, building extensive Bills of Materials (BOMs) and improving reliability programs with AIC.
Life Before AIC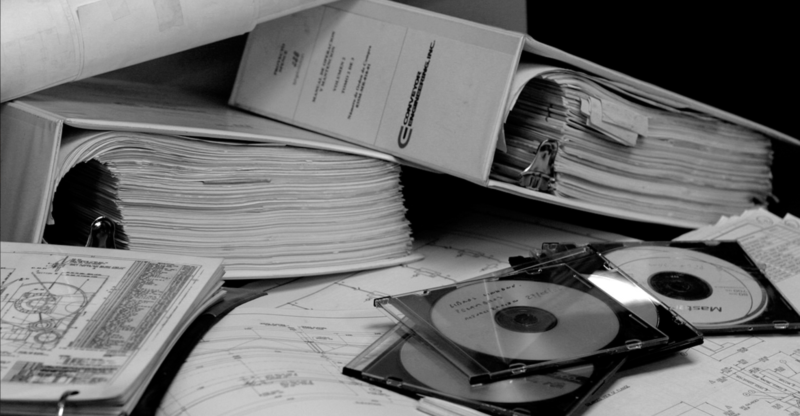 GoldCorp's maintenance technicians typically operated under traditional guidelines when it came to repairing equipment.
When a Work Order was assigned to a technician, they would head over to the broken asset, put on their detective hat and figure out what's wrong.  After doing some digging, they would identify the issue and quickly need spare parts to begin repairs.
Then came the task of finding the part in the EAM/CMMS (SAP in this case), populating the Work Order, and getting his/her hands back on the tools.
Many technicians took pictures of the part or removed the part from the machine entirely and brought it to the maintenance office.  After getting back in the truck and driving to the office, they had to rifle through mountains of equipment catalogs, find the right book, and locate the Part ID Number.  From there, they would record the part number, open up the SAP Work Order, and manually type it in.  Repairs were often delayed due to incorrect part numbers, as their static parts catalogs were not linked to their Materials Master.  It often took GoldCorp over 20 minutes to locate information for a single part, not even factoring time spent traveling.
A Day in the Life of an AIC User

Asset Information Center (AIC) now lets their maintenance technicians do these tasks in a fraction of the time.
With the solution, they're able to punch out from a Work Order in the EAM/CMMS into a fully Interactive Part Catalog to find parts information. If they have a Mobile CMMS solution, they can even perform this task onsite with a phone or iPad, and remove trips to the maintenance office entirely!
The rich graphical environment lets them drill down through equipment and assemblies visually to quickly find the right part. From there, they can easily create a pick list of the part(s) they need and add the list of parts to a Work Order in under a minute.  With the ability to view the stock on hand, location, picture, etc., the user has confidence that the right parts will be pulled.
AIC reduces the time it takes to add parts information into Work Orders by 80% by helping technicians get their hands on their tools and the equipment fixed in record time.
During implementation, Metanoia created BOMs for GoldCorp, who now uses AIC as a visual tool to further improve their BOMs and Material Master within SAP.  You can read more about our BOM creation in this article.
AIC also provides extensive Part-Level Reliability Reports, which help maintenance technicians and reliability planners quickly identify not just "bad actors" but locate which assemblies or subassemblies are causing the problems without a lengthy analysis of data from SAP.
Where Used Reports in AIC also help to quickly identify MRO Spare use across multiple assets without creating custom reports in SAP.  This helps ACME reduce unnecessary inventory and legacy spares by 10% when equipment is retired. 
In Summary
AIC is routinely developed with its 3,000+ active users' input and needs in mind.  Metanoia works closely with them to adapt the solution to their processes and explore new features and functionality that will add value to the user base.
"Our customers are the heart of our business. We value our relationships with them more than anything else. Metanoia and AIC will continue to grow by partnering and learning from all of them."
– Esteban Castro, CEO, Metanoia
While boosts to production can be acquired through a variety of methods, AIC is unquestionably the best solution to reduce time spent finding parts information to optimize the Work Order process.  The ease of use equates to not only reduction in downtime but the reduction in frustration generated from too much time spent finding the right part at the right time.
Metanoia (Greek: \ˌme-tə-ˈnȯi-ə\) : A transformational change in one's thinking and approach.